No doubt you have heard the phrase, "Make money while you sleep"? It's a common slogan thrown around a lot in the internet marketing world and it describes the power of passive income. The theory is make one product one time to reap the rewards for years. So rather than one, here are 10 Top Ideas To Generate A Passive Income Stream!
Why Do You Need A Passive Income Stream?
A passive income stream can benefit absolutely everyone, no matter what type of online business you have. The key is to choose a model that suits your skill set, your interests and your passions.
Then it's about setting it all up as simply and as inexpensively as possible. This doesn't mean your products will be cheap; it means you should focus providing your expertise to solve the problems your audience are trying to solve and keep your financial outlay at a minimum.
Whether this will be your full time job or a side hustle, generating a passive income is a great way to help gain a little extra cash flow.
When you generate a passive income it allows you to earn more during the good times and helps tide you over if your personal circumstances change.
With a passive income, you have money coming in even as you pursue another job. Once you build a solid stream of passive income you have options, you can sack the boss, take time out for family or treat yourself to some rest and relaxation. Generating a passive income stream gives you some extra financial security.
10 Top Ideas To Generate A Passive Income Stream.
So what are the 10 top ideas to generate a passive income?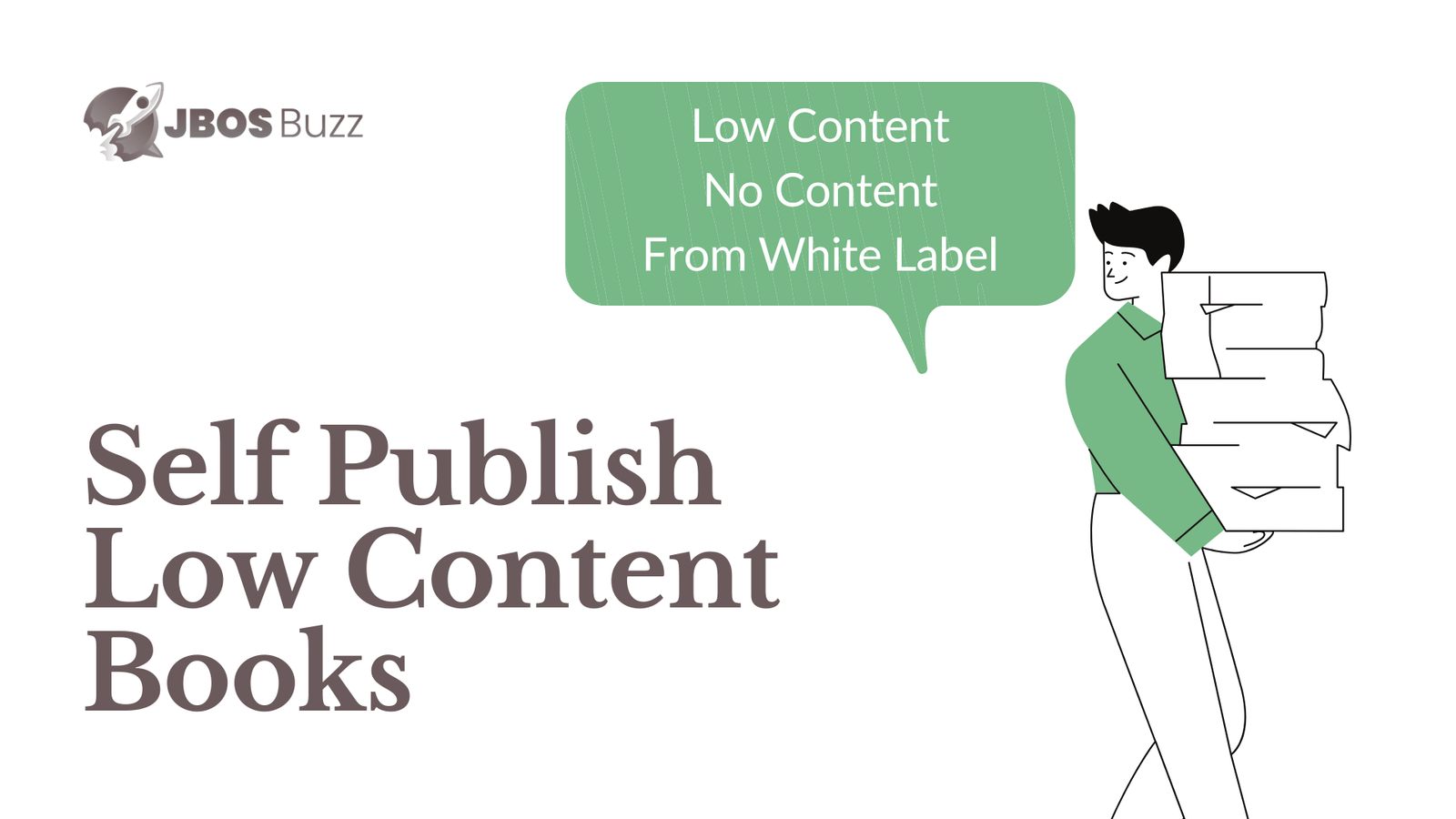 1. Self Publish Low Content Books
Self publishing and selling low content books or medium content books is a great way start generating a very lucrative passive income stream.
For work from Moms, to digital nomads, or solopreneurs this is a way to get products online for sale with little to no financial outlay. All thats really needed is a computer, some form of editor such as PowerPoint, Adobe Illustrator, or my favorite Canva.
When we talk about low-content books we mean those that have minimal or very little content on the interior pages. These pages are usually repetitive and are designed to be filled in by the user. The best known examples are notebooks, planners and journals.
This does not typically include activity/puzzle books or coloring books, which generally do not feature repetitive content on each page.
Self-publishing your own low content book doesn't require you to have stellar writing skills. In fact, creating books with little to no content takes only a few minutes, and can keep generating revenue for you over and over again, even when you're traveling or sleeping.
You can find excellent resources which will help in your creative endeavors at Envato Elements, Creative Fabrica, Creative Market and Canva.
2. Start Your Own Print On Demand Business
If you have a creative side, either as an artist, graphic designer, or keen amatuer, a print on demand business can be a very profitable passive income stream. It is also a fantastic way to monetize your personal creativity.
Print on demand involves working with various suppliers to customize white label products like t-shirts, posters, backpacks, or books and selling them on a print on order basis.
One of the best things about this buisness model is that you only pay for the products after you have sold them. There's no buying anything first. A print-on-demand business is a great way to generate a passive income stream because:
You can create a range of products such as mugs, posters, t-shirts, caps, hoodies etc.
The products are quick and easy to set up.
They can be online and for sale in minutes.
Shipping and fulfillment is taken care of for you.
Once set up, you can automate much of the marketing and sales processes.
One print-on-demand company I use is Printful. They make it super easy to create products that you can sell in your ecommerce store quickly. They also have a huge range of tools that ensure the products you sell are those that people want to buy! You can check out Prinful here.
Other great options to get perfect mock up images of your products are Envato Elements and Envato Placeit.
Print on demand is a simple, low-risk passive income stream that you can set up and start running quickly.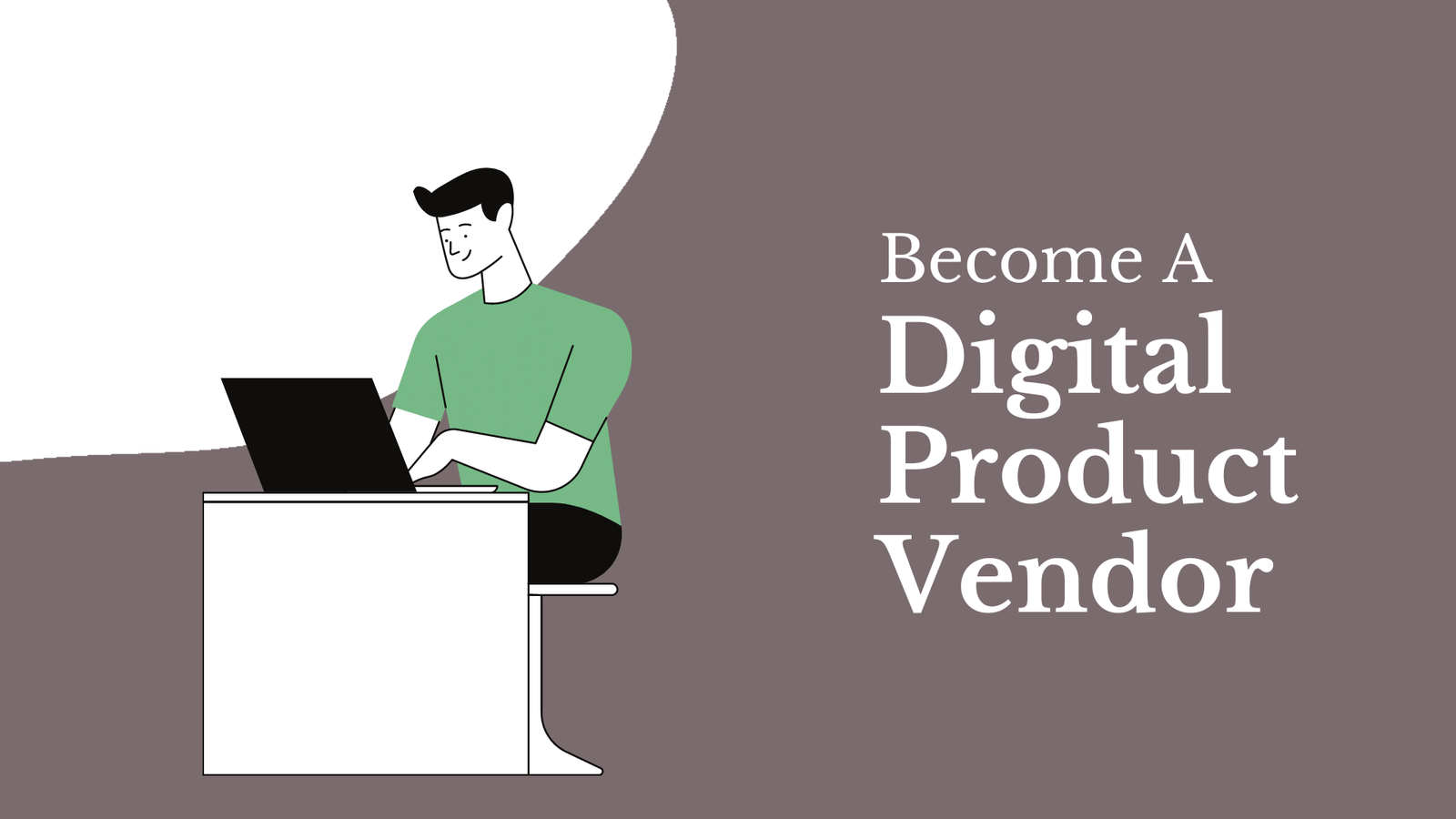 3. Become A Digital Product Vendor
Digital products are any items that customers cannot find physically find in a store, pick up and handle. They include products that are downloadable or are streamable. Names of well known products are Kindle books, digital templates, WordPress Themes and Plug-ins, or PDFs.
Digital products are great way to generate a passive income stream because they have a very high profit margin. You create the digital product once, usually with very little cost involved, and you can sell it repeatedly, day in and day out, via your website, or storefront. You need no storage and once set up in your store everything is handled automatically. One example of this is Gumroad. Check out Gumroad Here.
With this model you can sell as many digital products as you can create or dream of. Many digital product creators scale their passive income by selling a variety of linked or themed products such as branded printables, or by taking their single products and creating larger bundles, or offering upsells to create greater value for customers i.e. offering additional graphics, social posts, marketing kits.
An excellent tool for building your digitasl product storefront and online shopping platform is OptimizePress. It is a WordPress online marketing plugin that offers a massive range of sales pages, landing pages, funnels, product delivery, optins, memberships and course builder pages.
4. Become A Course Creator
It's easier than ever for now for people to sell courses online.
You can create a course in any area you are an experet, or have advise to share. Think of the areas in your life that you have specific skills and ability, and then turn these into courses. You don't need a degree or qualifications, you are simply sharing the skills you have with people who want to develop them!
Your course can be developed using pre-recorded video lessons, pdf lessons or audio lessons. You can also start selling with few limits. Selling courses is similar to selling digital products as you can sell one online course as many times as you wish, and for as long as you wish generating passive income.
Building online courses requires some upfront investment financially and in your time. You'll need to create the outline and structure of your course, record it, and create any downloadable assets like workbooks, checklists, assessments and templates that your students will need.
To create our course I recommend, and use, WP Courseware and OptimizePress Mentor.
You can also include quizzes, knowledge checkins, and multiple interactive activities. This adds value to your courses because it breaks up the learning content to make your course more engaging.
Courses are great way to generate a passive income stream if you consider yourself an expert on a particular topic. You can also offer courses if you sell digital products. You can teach others how to create digital products of their own.
Use YouTube to promote your course offer. When promoting you should focus not on the education being offered but the transformation being offered. Don't sell the product, sell the customer's potential after having taken your course.
5. Start A Drop Shipping Business
Dropshipping is one of the best ways to generate a passive income stream. It also allows you to start a business and earn money anywhere in the world you are. It is also great as you don't need a lot of cash to start.
Be aware that dropshipping is not a get-rich-quick scheme, as it takes some upfront investment and an amount of time before you start generating an income.
The dropshipping business model involves creating an ecommerce store where customers can browse and order products. The interesting aspect about dropshipping is that you don't have to buy the products before you sell them.
With a dropshipping model, your product supplier handles everything after the order has been placed on your website. The order goes to them and they manage the manufacturing, the packaging and delivery.
There is no costs for products because you dont pay your product supplier until after your customer has paid. Once the customer pays, you pay the supplier and keep the profit. A great source to find dropship products is Wholesale2B.
You can also use a platform like Inventory Source to find trending products in different niches to sell in your store.
Depending on the product you choose and your pricing, you can generate a passive income stream as well as learning how to run an ecommerce business.
6. Sell Memberships
If you have created digital products, or created courses, you can add this income stream quickly.
As well as selling your digital products and courses individually, you can also bundle similar niches or themes together and place them behind a paid subscription.
This approach is ideal if you plan on building a library of premium content. You can nurture a community of passionate likeminded members who love your products and are willing to invest monthly or annually. Paid membership subscriptions create an opportunity to directly monetize your already existing content through your marketing efforts.
Your membership content is locked from general access and only paying subscribers are able to access it through their account. With memberships you can also host exclusive content that is streamed rather than to be downloaded.
You can build a membership business using my personal favorite Wishlist Member and you can create as many membership levels as you wish. You can also set up recurring subscription billing and protection for your digital delivery system.
Another excellent option for memberships is OptimizePress Member. I use OptimizePress for many of my membership sites as well as using their excellent landing page builder, checkout and funnel system.
Click the image below to get a Free Membership Site Blueprint from Wishlist Member
7. Earn While You Shop Online
Why not try generating a passive income stream using Cashback or Reward sites such as Swagbucks, MyPoint, and Rakuten. They allow you to generate passive income when you shop online.
After signing up, you don't have to do anything apart from doing your shopping online. When you shop using these site you generate a percentage of your money back.
The more you shop online, the more points you gain. And the more money you can make. Just be sensible and don't blow your budget!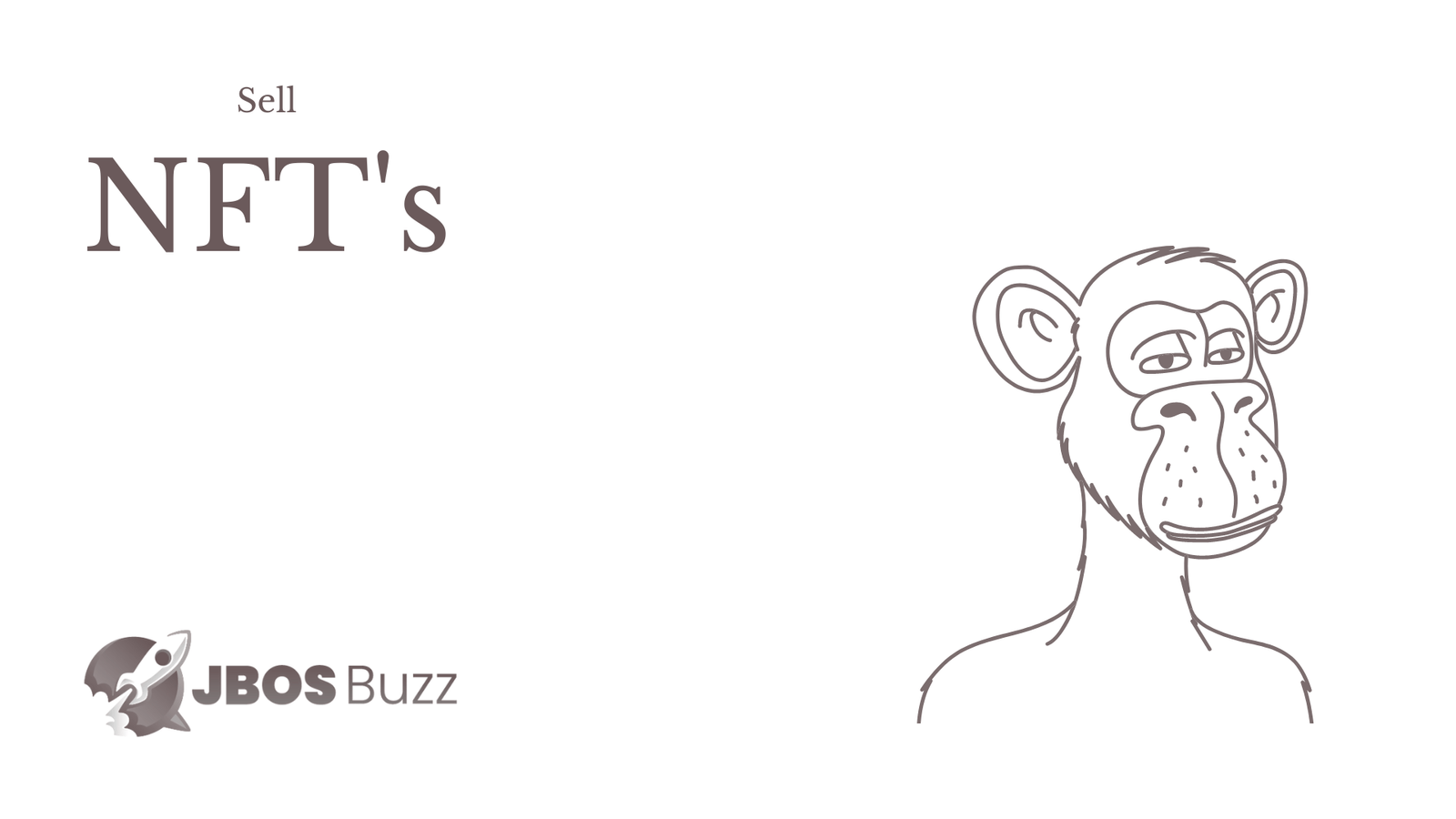 8. Sell NFTs
NFTs or Non-fungible tokens, are unique digital assets stored in a digital ledger. The beauty of NFTs is that some of the assets you store can become incredibly valuable.
You can create NFTs for anything that you wish, such as digital designs, photos, music, gaming, vectors, and video.
Creating an NFT is relatively easy once you know how. You can use platforms like OpenSea. Simply create an account and follow the step-by-step minting process. The minting does involve some initial costs.
Although it is a fairly new industry, NFT sales have skyrocketed and have now exceeded the $10 billion mark. But don't panic as it's not too late to get into the NFT space.
Just be aware that there is an upfront investment required for both minting fees and your time spent creating quality NFTs that people want to invest in.
If you are looking for a great link in bio, online store, app builder and NFT creator (and want it free) I recommend Koji. You can get your own withKoji account here.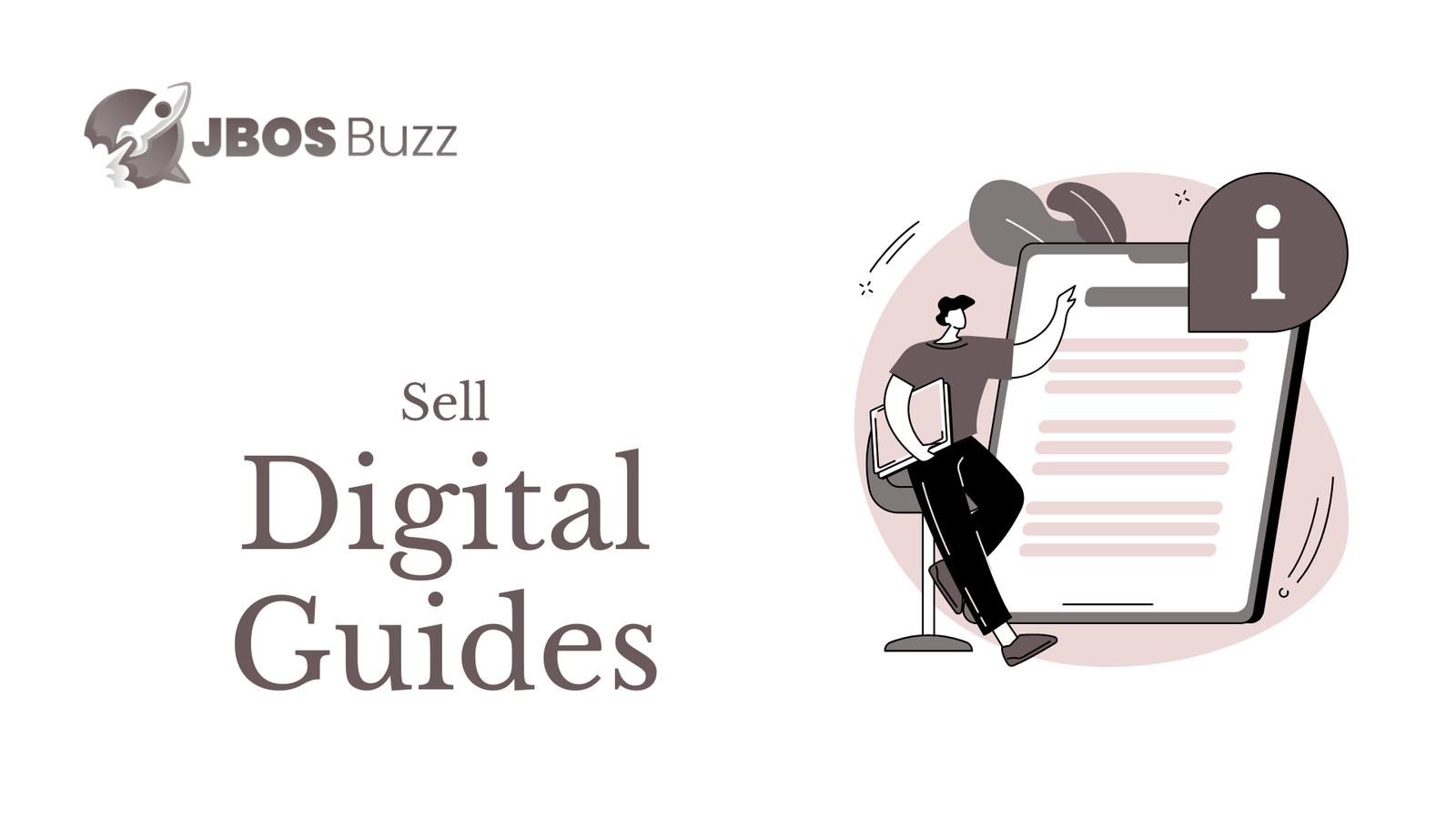 9. Digital Guides To Generate A Passive Income Stream.
I am sure that we all have deep knowledge about a topic that many other people are more than willing to pay for.
Use this knowledge you hold and turn them into digital guides that are able to be sold for generating a passive income stream. There are few barriers to entry and you can getstarted pretty much immediately. In most cases there is no need to invest any money upfront.
The only thing you absolutely will need to invest is your time. Take your time and research what solutions people are searching for. Google suggestions is usually a good place to start. Tools like Ubersuggest can also give you insight into the keywords that are generating high search volumes.
From there, it's a matter of creating pdfs, or online presentations as digital guides. Then upload them to your storefront and start collecting sales. Remember you can sell these on your own storefront or third party seller platforms such as Etsy and Creative Fabrica etc.
10. Sell Designs Online
Design websites like 99designs, ThemeForest, or Creative Market are great places to generate a passive income stream by selling your digital designs online.
You can use a website builder to set up a shop for selling designs such as website themes, logos, brandable resources, checklists, cheatsheets, templates, workbooks, social graphics, illustrations, and even fonts.
However the use of third party platforms have a major benefit because they offer an already active in-house community of active purchasers. They also have their own marketing tools.
In the US graphic design is a $13.1 billion industry and is still growing. So if you are a would be designer then a piece of that rather large money pie can be yours.
If you want to start selling your designs on one of these platforms, e.g. Creative Market, you need to first apply and then wait for approval. Once approved you get your own storefront, where you can start selling your branded digital and graphic designs. You can apply for your own Creative Market Shopfront here.
Interested in Creative Market? Check these out for examples.